The AIM-FOR digital system for teams and clubs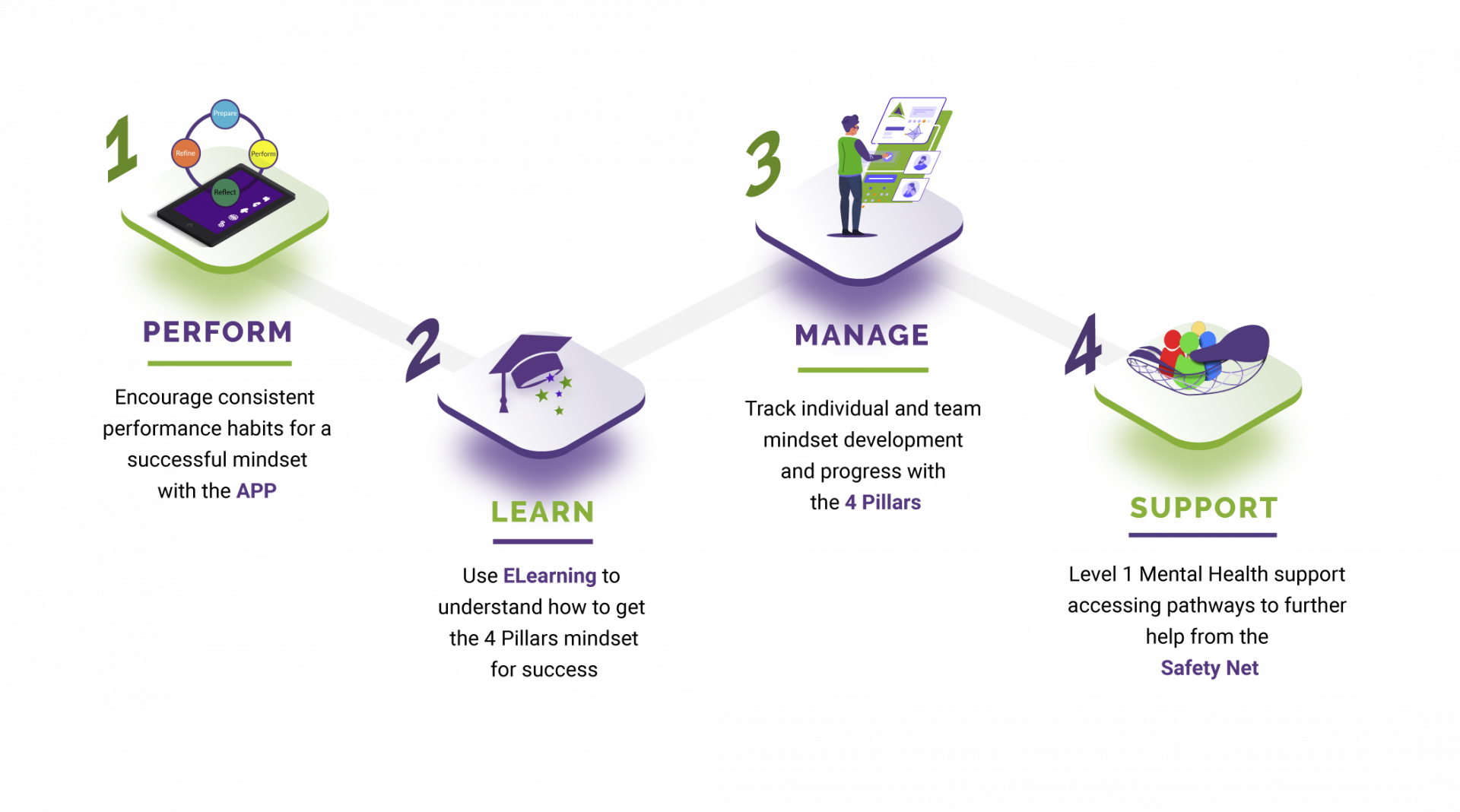 The AIM-FOR System
Aim-For's digital platforms maximise players' and coaches potential for success by providing the tools to develop and manage psycho-social performance and well-being. Each platform can be used individually, or as an integrated system. All system platforms can be accessed by players, teams and clubs.
The Courses
The Mindset courses for both players and coaches develop the psychological skills required to achieve success in sport. Delivered by our cloud based LMS the experiential, contextual storylines and activities guide the user through full journeys to acquire skill development. Access the courses and supporting resources for a full year.
The APP
The Aim-For App for those striving for performance improvements and consistency in their performances, motivating them to master their mindset and grow their game. Using the established performance cycle the APP operates across multiple time frames, game to game, season to season, and career long.
The Hub
The Monitoring hub helps Teams Coaches, Club directors and Heads of Coaching and Coaches to track the progress of players (13+) individually and as a team. Improve the conversation between the players and the coach and allow a Growth mindset to develop in both your players and coaches.
The Safety Net
The Safety Net provides mental health resources and support for the whole organisation. Simple animated content and supporting literature and pathways to existing and new digital resources for their members. Different groups can be served different content providing the opportunity for differentiated experiences for users.


Get Safety Net News!
Leave your email address and we will let you know when the you can gain access to the Safety Net.